Pay Per Click Advertising
Pay per Click Advertising (PPC) is a form of Online Advertising, where an Advertiser only pays for the advertisements that have been physically clicked on at the sponsored search results.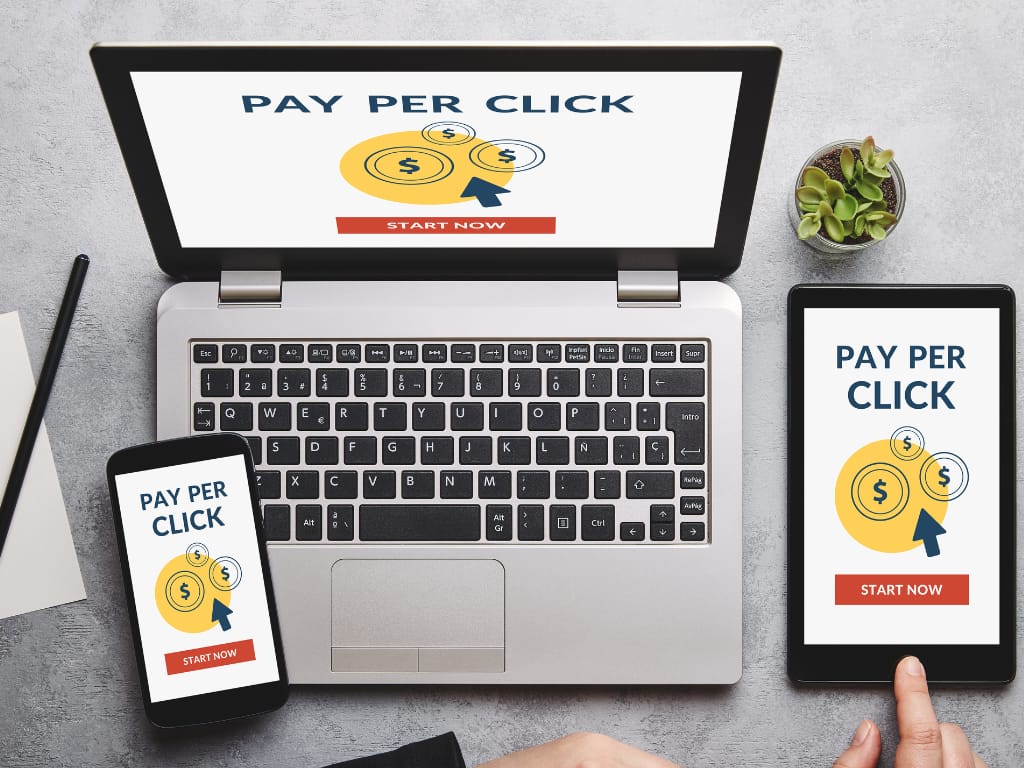 Advertisers bid on search engines using various keyword phrases that are relevant to their target market. The advertiser with the higher bid gets their cost per click (CPC) advertisement placed in the most visible position on the search engine.
When someone searches these keywords, the search engine shows ads that match the advertiser's keywords. It's important to note that displaying the advertisement is free. The advertiser only pays when someone clicks on their ad.
Key Points about Pay Per Click (PPC) Advertising
Rotapix can help manage your PPC campaigns efficiently. We are qualified in Google AdWords and Yahoo Search Marketing (YSM).
We offer the following PPC services
Maximizing Your PPC Budget
Benefits of Using Pay Per Click Advertising